The 24th Street and Ogden Street Sewer Separation Project is one of four projects that were under construction in 2010. Notice to proceed for construction was issued on May 12, 2010 and substantial completion for the project was issued in January 2011. The purpose of the project was to separate combined sewer flow in a portion of the Minne Lusa Basin to reduce overall flow to the downstream combined sewer system and to reduce the size of required downstream controls at CSO 105.
Approximately 7,700 feet of storm sewer pipe ranging in size from 15-inch diameter to 42-inch diameter were installed along with several hundred feet of sanitary sewer pipe. Stormwater from the area is now being conveyed to the Pershing Detention Basin which provides water quality benefits before the stormwater is discharged to the Missouri River. A majority of the combined sewers in the area were converted to sanitary sewers. Street pavement, driveways, and sidewalks were removed and replaced as part of this project.
In conjunction with the sewer separation project, Metropolitan Utilities District replaced and upgraded a major portion of the water and gas system in the area.
*RNC refers to Sewer Renovations Projects that separate sewers for basement backup relief or to minimize street flooding, but don't provide water quality/CSO benefits and are not part of the Long Term Control Plan.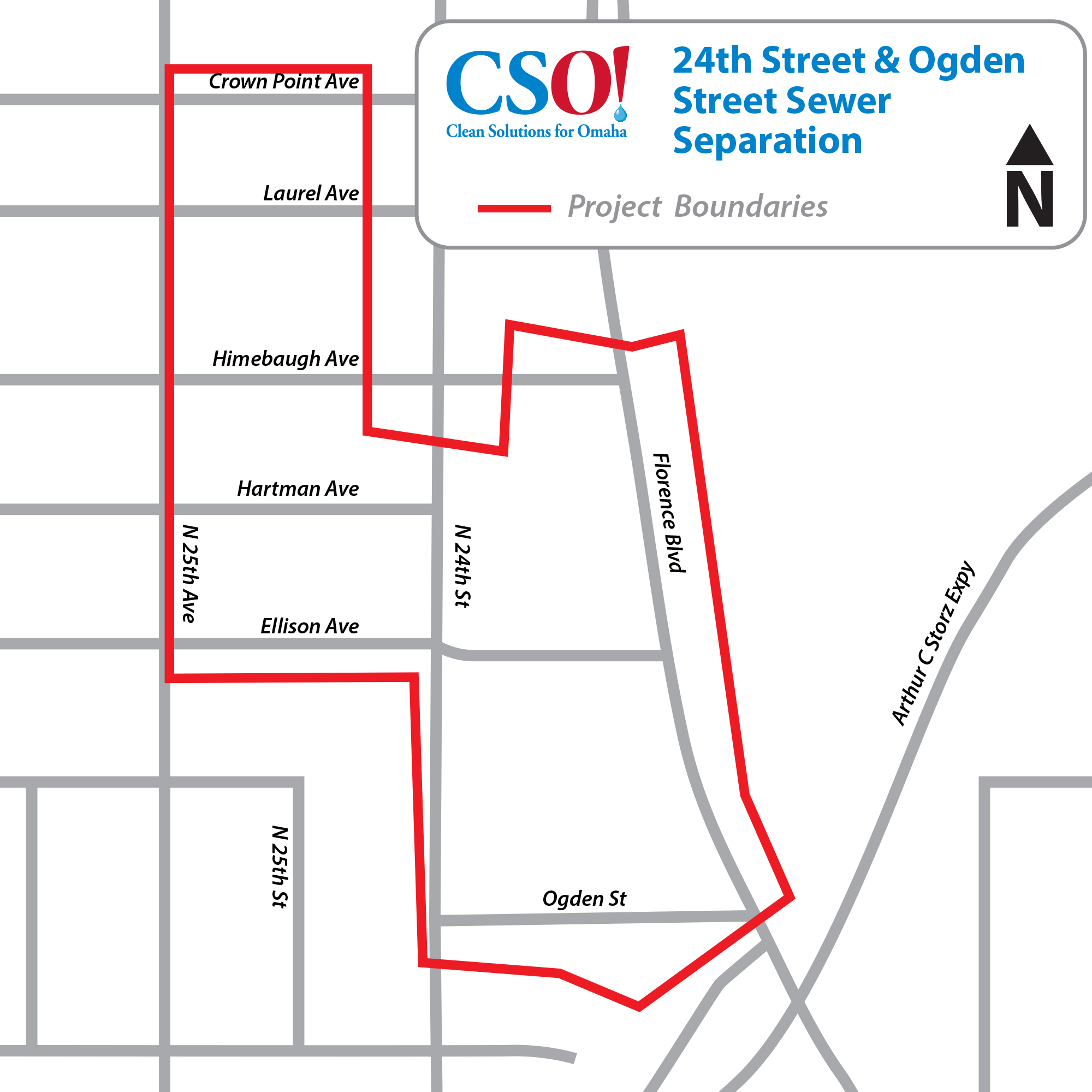 ---

Project Factsheet
Completed Date
Q1 2011
Cost At Completion
$2.7 million
---
Contact Information
City of Omaha
402-444-5220
Contractor
Heimes Corporation
---
Project References
Project Number: OPW 51497
LTCP Project Name: 24th Street & Ogden Street Sewer Separation