Spring Street Sewer Separation Project
This project included construction of a sanitary sewer to connect to the existing Spring Street Lift Station.
This project provided sewer separation to an area of the South Interceptor basin. Sanitary flows were directed to the Spring Street Lift Station through the construction of a new sanitary sewer. This allowed the existing sewer to be converted to a stormwater sewer.
The sanitary flow will flow by gravity to the Blake Street Lift Station and continue to the Missouri River Water Resource Recovery Facility for treatment.
This project reduces overall flow to the downstream combined system. Additionally, CSO discharge point 113 was eliminated.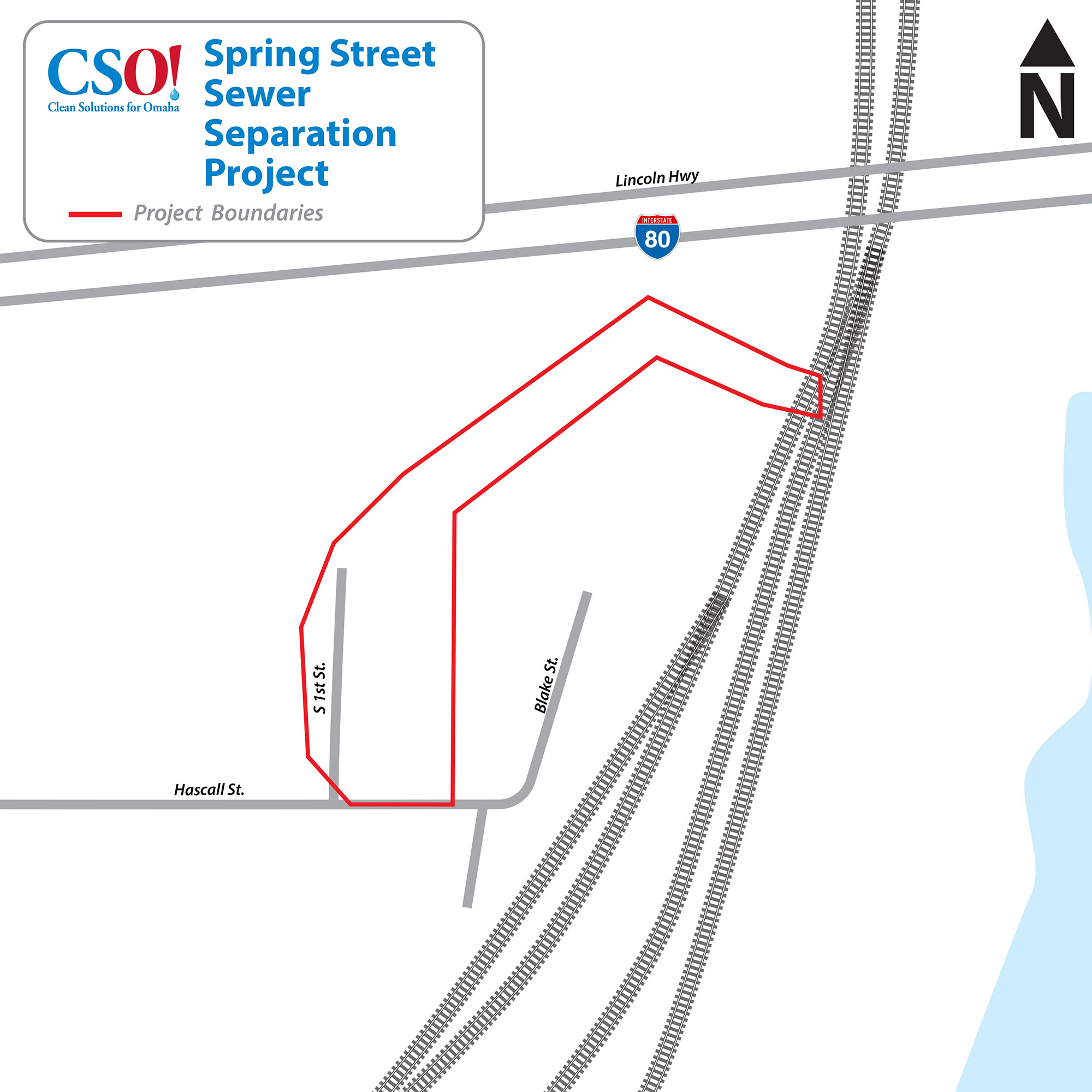 Project Factsheet
Completed Date
Q1 2010
Cost at Completion
$114,000
---
Contact information
City of Omaha
402-444-5220
Contractor
Roloff Construction Co., Inc.
---
Project References
Project Number: OPW 51784
LTCP Project Name: Spring Street Sewer Separation