Burt-Izard Lift Station Improvements
The existing Burt-Izard Lift Station was constructed in the 1960s and initially had a capacity to pump 50 million gallons per day during wet weather events. However, because of significant grit loadings to the facility, the condition of the old South Interceptor Force Main, and the historical lack of treatment capacity at the Missouri River Water Resource Recovery Facility (MRWRRF), the facility only operated at 25 million gallons per day during wet weather events.
The lift station improvements include upgrades to the grit building and overall grit handlings capacity, bar screen room and lift station, which will require electrical, structural, architectural, instrumentation, heating, ventilation, air conditioning and process improvements. The improved facility will restore the firm capacity of the facility to pump 50 million gallons per day into the new South Interceptor Force Main for subsequent treatment at the recently expanded and upgraded MRWRRF.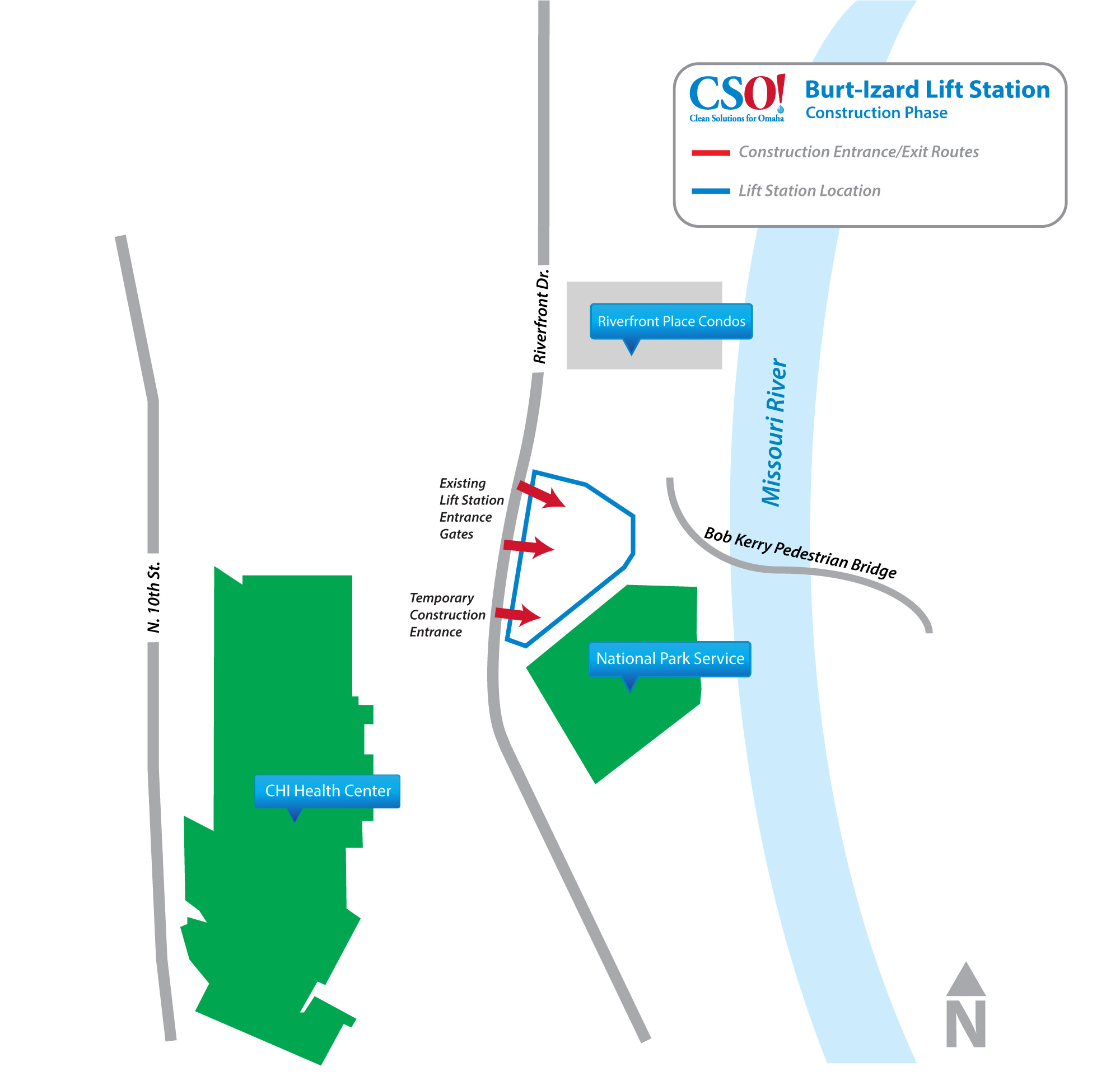 Project Factsheet

Road Conditions
Schedule
Final electrical and pipe support elements are being completed. Start-up activities will extend through September 2021. The South Interceptor Force Main Segment will be placed into operation when start-up is completed.
---
Contact Information
City of Omaha
Jake Hansen
444-3922, Ext. 2202
Consultant/Contractor
CDM Smith
Amy Kliewer
816-412-3179
Public Facilitator
Emspace + Lovgren
Brian Kaminski
402-964-0213
brian@emspacegroup.com
---
Project References
Project Number: OPW 52472
LTCP Project Name: Burt Izard Lift Station